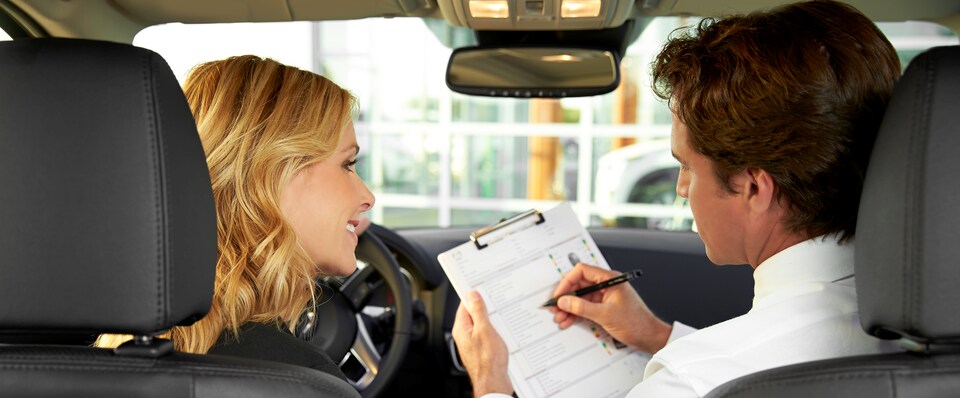 Buying vs. Leasing Your Next Vehicle: Which Path is Right for You?
Finding the perfect new Buick or GMC model is a thrilling experience, but before you can make the final leap towards bringing your dream car home, you'll need to decide on whether you want to buy or lease your next ride. While both options have their benefits, you'll likely find that one appeals more because of your personal needs and preferences.
Not sure whether you should buy or lease your next new Buick or GMC model in Conroe? No worries! Our team at Wiesner Buick GMC is here to provide guidance so that you can make confident, well-informed decisions going forward.
Buying a New Buick or GMC Model
Securing an affordable auto loan to buy your next new car, truck, or SUV is easy when you work with our financing team. Once your loan is paid off, your car is yours to do with what you will. You can enjoy the freedom to drive it as much as you like, customize it, trade it towards a new vehicle, and more.
Here are some of the things you can expect from buying a car:
No more monthly payments after your loan is paid off
No fees for excess wear and tear
Freedom to customize your vehicle
No mileage restrictions
Leasing a New Buick or GMC Model
Leasing a new vehicle near Spring, TX is a bit like borrowing it for a few years and bringing it back at lease-end, typically to start again with another brand-new vehicle. This is the ideal choice for drivers who don't rack up many miles, love driving new cars, and prefer to stay up to date with the latest technology and safety features.
Drivers looking to lease can expect:
Lower monthly payments than buying
Savings on service thanks to vehicles remaining under warranty for the duration of the lease
No trade-in hassles
Option to buy your car at lease-end or start anew with another new car
Visit our Buick and GMC dealership near Huntsville, TX today to answer your leasing questions and learn more about your loan and lease options!