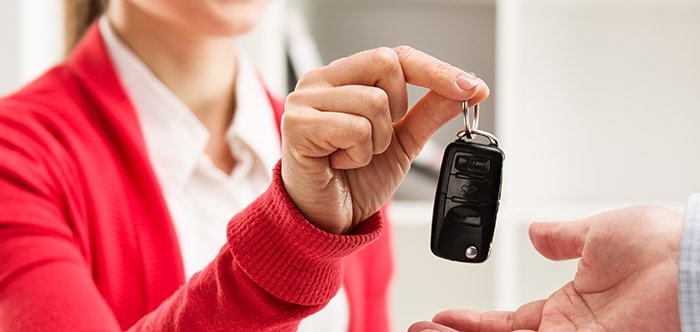 Here is What You Need to Know About Leasing a Buick or GMC from Our Conroe, TX Dealership!
A lease agreement provides customers with an affordable and more laid-back payment arrangement, which allows you to make payments as you go along and enjoy the newest car, truck, or SUV. Now that you are considering a Buick or GMC lease deal, we here at Wiesner Buick GMC want to make sure that you have all the information you need right at your fingertips before you enter into one. So, let us go over some of the basic information that you should know about, so you can lease with confidence and efficiency, here at our Buick and GMC dealership in Conroe, TX. We are located less than a half hour outside of Spring, TX in Conroe down Interstate 45 North.
Leasing Made Easy!
In order to properly secure pre-approval for your next lease agreement, you should take a look at our finance application right here online, where you will need to provide basic information about your employment, banking history, credit history, and other information. The form is confidential, your information is kept encrypted, and you can secure pre-approval right from your home in Huntsville! While a trade-in vehicle is not required for a lease agreement, if you do have a vehicle you would like appraised, bring it in when you sign your lease agreement and our team of factory-trained service center mechanics can give you an appraisal.
Now, one of the biggest steps to consider in a lease agreement is returning the vehicle. If you do not plan on buying the vehicle back from us after your lease contract is renewed, you will need to ensure that the car is in good condition and that the allotted mileage in your lease agreement has not been exceeded. The vehicle must be in excellent condition, clean, and free of any damage or modifications, outside the normal wear-and-tear. If you have any concerns, you can schedule a service appointment to have it looked at by our technicians. As the vehicle remains under warranty for the duration of your lease contract, most routine maintenance procedures (within reason) will be covered at zero deductible.
Should I Lease a Buick or GMC?
There are a lot of advantages that come from leasing a vehicle, mainly financial. If you want the lowest possible monthly payments for a new vehicle, then we recommend leasing. The lower monthly payments come from only paying for the difference in value from the beginning to end of your leasing period instead of paying for the entire value of the vehicle.
Leasing near The Woodlands or Willis TX also gives you the opportunity to always have the newest and most advanced features. Once your vehicle starts to get outdated - by the end of your lease period - you will be turning it in for a new model once again, always keeping you up-to-date on safety features, connectivity, and driver assistance features.
You might not want to consider a lease if you are planning on driving long distances on a frequent basis as you will have a mileage limit designated in your lease contract. There are several fees that can add up if you aren't careful, but a member of our finance team will be sure to talk through all the limits before you sign anything.
Let's Get Started!
What you will need when you first come in to sign the lease agreement is a valid US Driver's License, proof of auto insurance, and funds for your down payment. However, when you enter into a lease agreement, you are only paying a fraction of the vehicle's total cost, so your down payment will likely be lower than it would for an auto loan. Here at Wiesner Buick GMC, we make the leasing process easy and convenient for you, with a knowledgeable finance team that can answer any leasing questions that you might have. Come see us and test drive your next leased Buick or GMC model here at 1645 Interstate 45 North in Conroe, just 15 minutes outside of The Woodlands!
Ask Us About Current Lease Offers
* Indicates a required field